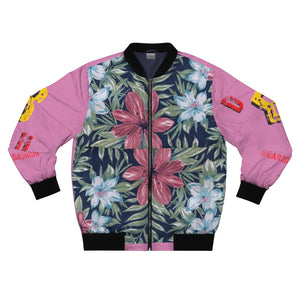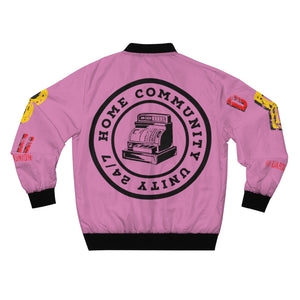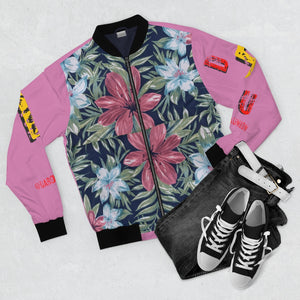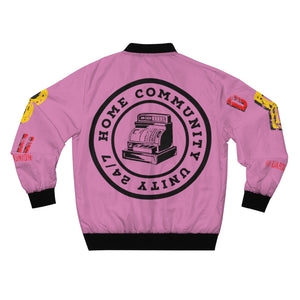 Spring Fling Bomber Jacket (Patched)
Our Spring Fling Bomber is a custom design jacket. This jacket comes in two different variants. There is a choice to rock our original patched logo or have it printed on instead!
This bomber jacket has a dark blue polyester inner lining & Full front zip.
- Ribbed stand-up collar
-Elastic cuffs
-Elasticized hem.
-Durable zipper & two pouch pockets
Material: 100% Polyester 
Pockets: Two lined welt pockets at front