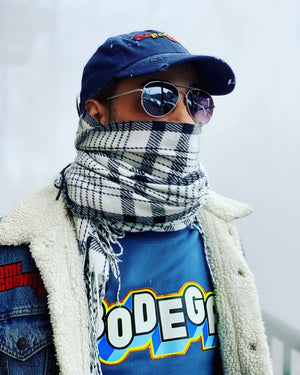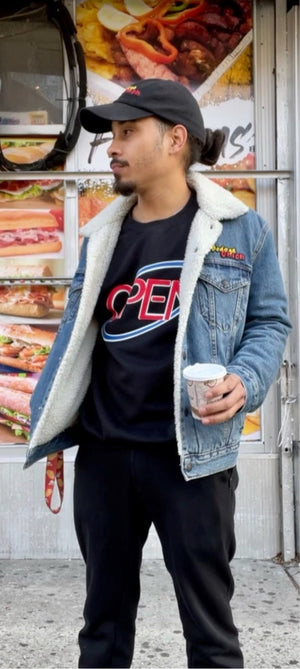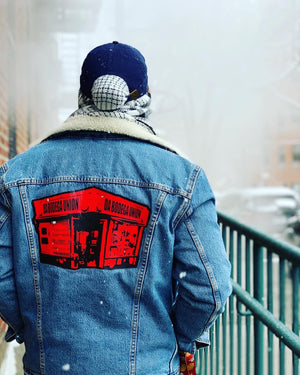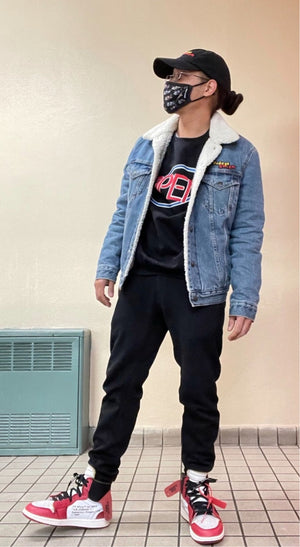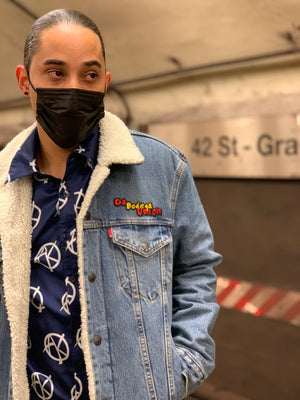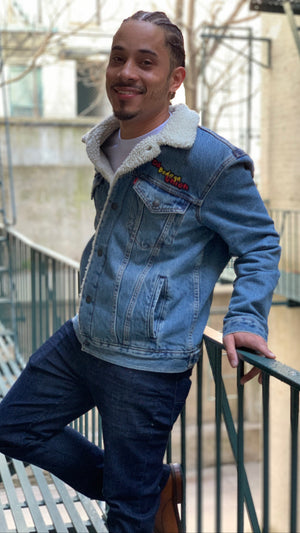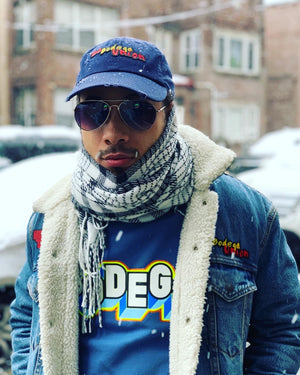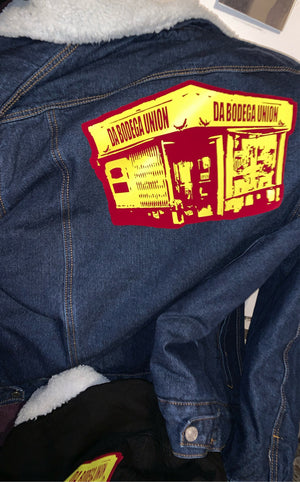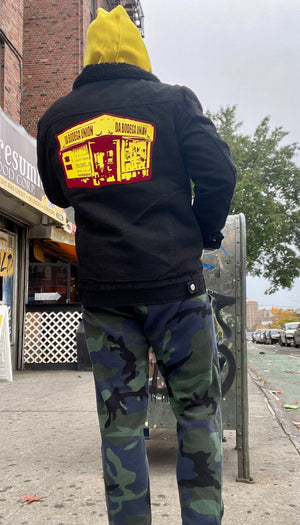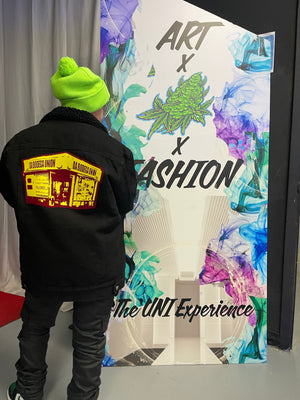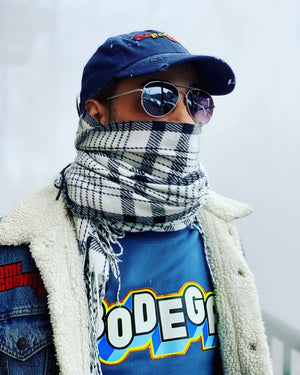 Sherpa Denim Jacket
Love Demin In The Winter? Perfect Jacket For The Timbs. 
- Material: Cotton/ Polyester Inner: Polyester Sherpa
- Signature DBU Patch 
- Close Button Down Style, Button Cuffs 
- Sherpa Lining, Perfect Warmth 
- Two Side pockets & Chest Pocket 
- Choose From Yellow/Red, or Red/Black insignia colors. 
- Standard Vinyl: Flat 2- Layered Vinyl, stretch material 
- Flock Vinyl: Raisied 2 - Layered Vinyl, non-stretch material
- Care Instructions: Machine Wash on Cold or Hand Wash Only; Hang dry. No warm dryer, no steam